How to Get Away With Murder is back and the scandal (no pun intended) starts immediately! The episode begins with everyone having a good time at Connor and Oliver's wedding. Annalise is dancing and in her own world, but she sees Frank in the cut looking shady. You know how he gets down. So she approaches him and tells him he looks like someone just died. He says nothing but the look on his face tells it all. Someone did just die. That's when we cut to the worldview from that person's eyes. We don't know who it is, but we see them stumbling out into the snowy woods with lots of blood dripping and then that drop to the ground in and out of consciousness. Again, you know how How to Get Away With Murder does so let's cut to 3 months before that moment. Annalise is back on campus with a new class (and back on good terms with the university president). Her class isn't going to be easy, and she's not taking every student who signed up. They will have to earn a certain amount of spots that she set aside over the course of a few days where she puts them through rigorous tests. One of those students fighting for a spot is Gabriel Maddox who they're keeping tabs on because he might be Bonnie's son. Even her old students are back trying to get a spot in her class but they have to compete too. Annalise is making it a point not to play favorites.
Work prospects are looking for Annalise too. Caplan and Gold want her to work for them but she turns them down because their reputation just isn't the same after all that went down with Laurel's pops. There are other firms interested, including one run by all women, and Annalise is playing hardball with everyone. She wants equal pay, and to have the freedom to work the cases she wants to manage. Like a boss!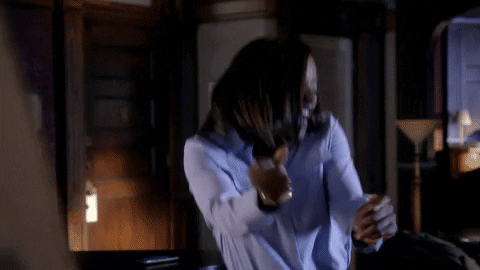 Frank is back, and he's playing papa to Laurel's son. Laurel lives with him now because she's broke since the FBI froze all her family's assets. Bonnie is also back and so is Nate. They both work at the DA's office, but Bonnie is trying to convince Annalise to open her own firm. Annalise isn't into it. She says it's not the right time plus you need money to open your own firm. However, Annalise is considering joining an all-female firm. Hold that thought.
Remember how we thought Laurel's mom was dead? Well, she's kicking it with the crew and gets a package from her mother. It's her old Baptism dress now for baby Chris. She opens the package in front of Connor, Michaela, Asher, and Frank and mentions it's from her. Asher points out, "So that means you didn't kill her then," but then she and Frank give each other a shady look.
Later on, Frank asks Laurel how she's feeling about her mom popping back up and Laurel asks if he's really asking if she's happy her mom is still alive. Laurel doesn't really answer that but makes it clear that she's concerned that her mom will try to mess with her son. Frank tells her that if mom comes around trying to stir up some drama then "he'll take care of it."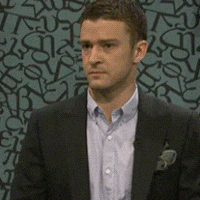 Back to the law firms courting Annalise. All of a sudden they start rescinding their offers and citing various reasons. Annalise is still on probation with the bar, which is something they knew anyway but then one firm mentions they didn't realize the high price of her malpractice insurance would be so high. That's all fluff. The boss at the all-female run law firm, who is also backing off, straight up tells her that the governor has been making calls and scary everybody out of working with him. In short, she took on the criminal justice system and won so now there's really a target on her back. What ends up happening is that she goes back to Caplan and Gold and accepts their offer. They're the only ones willing to take her on.
She also gets Caplan and Gold to fund her new clinic and one lucky overachiever will get one year of school paid off once they prove themselves to be the best. Among the new students who make her class are Michaela, Laurel, Connor, and Gabriel Maddox, Bonnie's potential son. Asher is pissed that he doesn't make it. You can see it on his overprivileged face…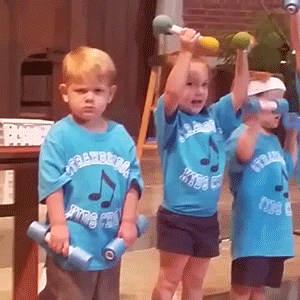 Actually, he confronts Annalise about this later and she basically tells him she picked what's best for her class and basically that he's weak. Ouch. We also find out that Marcus (from Scandal) dumped Michaela and she plans to be celibate. But does anyone want to see her work it out with Asher? Or nah?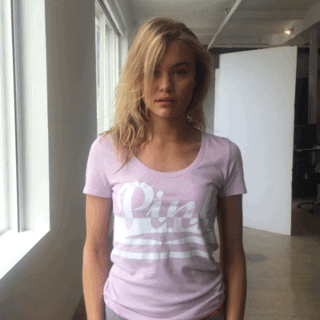 Throughout all this time, Nate has been getting quite cozy with a DNA scientist and even got her to match some DNA for him. She finds out that the "maternal DNA from the mug is a match" to a certain male. Nate is keeping her in the dark about who these folks in question are but we can all assume it's Bonnie and Gabriel.
Then the episode concludes with us cutting back to the person dying in the snow. That person, in and out of consciousness, is now looking at a baby crying on the ground in the snow. It's Chris. This person was carrying Chris before whatever happened to them happened. Then we see Bonnie kneeling down in that person's face and she silences them. Then Bonnie returns to the wedding with Chris.
You guessed it, this season thus far is all about one question: Who died at the wedding?
RELATED POSTS
'HTGAWM' Recap: Michaela Goes Rogue With Devastating Consequences
'HTGAWM' Recap: There's A Good Chance That [Redacted] Is Dead
'HTGAWM' Recap: Annalise's SCOTUS Win Put A Target On Her Back  was originally published on hellobeautiful.com