(CNN) — A lone gunman opened fire at a high school near Portland, Oregon, early Tuesday, killing one student and forcing others to flee.
The suspected shooter is also dead, the Multnomah County Sheriff's Office said. It was not immediately clear how the gunman died.
A teacher suffered non-life-threatening injuries.
Authorities are working to notify the relatives of both the shooter and the slain student, neither of whom have been identified. Officials believe they know who the gunman was, but they are "not confident enough" to reveal details yet, Troutdale Police Chief Scott Anderson told reporters midday Tuesday.
"Today is a very tragic day for the city of Troutdale and Reynolds School District," he said. "I'm very, very sorry for the family, and for all the students, and everybody who will be impacted by this tragic incident."
About an hour after the shooting, Oregon State Police said the area was secure and the situation was contained.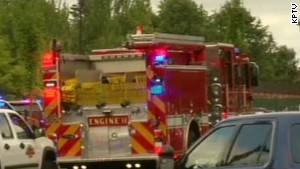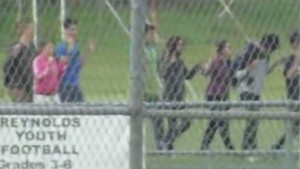 The shooting happened at about 8 a.m. (11 a.m. ET) at Reynolds High School in Troutdale, about 12 miles east of Portland, said Sue Strickland of the Troutdale Police Department.
Classes were in session at the time. Details about what led to the shooting weren't immediately available. The gunman is believed to have used a rifle.
A couple of SWAT teams responded, Strickland said.
Anxious parents waited for news that their children were safe. One couple, Craig Tuholski and Tawnjia Reimer, were talking with CNN affiliate KGW, about how agonizing the wait for news was, when Tuholski's cell phone rang.
"Is that Chris?" Reimer asked before letting out a sigh of relief. "Oh, thank God."
"That's what we were waiting for," Tuholski said after hanging up.
CNN first learned of the shooting through reports on Twitter.
"My thoughts and prayers are with students, staff and the Reynolds High School community during this difficult time," said Oregon Gov. John Kitzhaber.
Troutdale has a population of about 16,400 people.