Two men have been charged in the shooting death of a 15-year-old honors student who danced for President Obama during his Inauguration last month.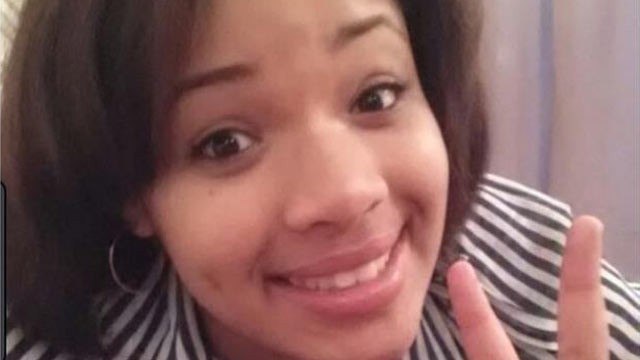 The two men in custody, Michael Ward, 18, and Kenneth Williams, 20, are violent gang members who mistook Hadiya Pendleton's group of friends for members of a rival gang, the Chicago Tribune reports.
Police took Ward and Williams into custody just a day after First Lady Michelle Obama attended Hadiya's funeral in Chicago.
Ward confessed to police that he and Williams mistook Pendleton's friends for gang members who shot and wounded Williams last July, police Superintendent Garry McCarthy said at a news conference Monday night, according to The Tribune.
Hadiya was fatally shot as she and a group of friends sought cover from the rain in Vivian Gordon Harsh Park on Jan. 29. Ward confessed that he and Williams crept up behind the group, climbed over a fence and opened fire on the teenagers. 2 other teens were wounded in the attack which occurred 2 blocks from the Obamas' upscale Kenwood home.
"The offenders had it all wrong. They thought the group they shot into included members of a rival gang. Instead it was a group of upstanding, determined kids who, like Hadiya, were repulsed by the gang lifestyle," said McCarthy during the news conference.
McCarthy said Ward was already on probation for an earlier weapons conviction. McCarthy blamed the state of Illinois' lack of mandatory minimum as the reason a violent offender was allowed to roam the streets.
"This incident did not have to occur," McCarthy said. "And if mandatory minimums existed in the state of Illinois, Michael Ward would not have been on the street to commit this heinous act."
After canvassing the neighborhood more more clues and speaking with parolees, detectives zeroed in on the two suspects.
McCarthy said detectives had stopped Ward in his Nissan Sentra two days after the shooting. That traffic stop tied Ward to the shooting after Hadiya's friends mentioned a Nissan Sentra driving away from the scene of the crime.
Early Sunday police pulled over the car the suspects were riding in as they headed to a strip club to celebrate the birthday of another gang member.
"I don't even know what to say about that," McCarthy said. "They were going out to celebrate at a strip club."
Neither man confessed to being the shooter and police have not recovered a weapon, The Tribune reports. The men are due n court for a bond hearing on today (Feb. 12).
Hadiya's father, Nathaniel Pendleton, was ecstatic at the news of the arrests. "(I'm) thanking God that these two guys are off the streets, so that this doesn't happen to another innocent person," he told The Tribune.
Pendleton and his wife, Cleopatra Cowley-Pendleton are guests of President Obama in Washington D.C., where they will attend the president's State of the Union Address tonight (Feb. 12).
In his State of the Union speech President Obama plans to outline his plans to stimulate the economy by raising taxes.
Via:SandraRose.com
Like Magic 106.3 on Facebook to stay updated with the latest entertainment news and original interviews!
Recent Updates
◦                     10 Not Normal Phenomena That Actually Exist
◦                     R&B Diva "Toni Braxton" Retiring From Music
◦                     Wife Gives Husband Best Valentine's Day Gift Ever: Her Kidney
Justice For Hadiya Pendleton! 2 Suspects Charged With Her Death!  was originally published on wzakcleveland.com