The drama between Ciara and her baby's father Future is getting pettier by the day.
Earlier this week, the recently engaged star made headlines after refusing to say the 'Dirty Sprite' rapper's name during the Billboard Music Award nominees announcement. And now, Future has reportedly filed a counter suit against Ciara after she first slapped him with a $15 million defamation suit.
According to TheJasminebrand, Future referred to Ciara's last album as a flop and says she doesn't have a "huge" fan base, which is why his statements about her can't be defamatory because she isn't currently successful.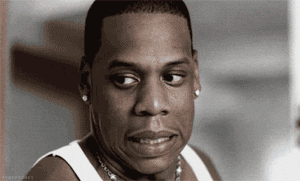 Future allegedly claims Ciara waited past the statute of limitations to sue him and that her lawsuit garnered more publicity than his tweets.
Apparently Future also wants Ciara to stop bad-mouthing him. We're guessing he doesn't consider that time he seemingly called her a "b*tch" on Twitter as such.
What say you readers, why do you think Ciara and Future just can't seem to let bygones be bygones.
Your move Ciara. Read more details on the crazy case, here.
RELATED STORIES:
He Put A Ring On It: Russell Wilson Proposes To Ciara
Ciara & Ludacris To Host The 2016 Billboard Awards
SOURCE: HelloBeautiful.com
Article Courtesy of Hello Beautiful
Picture Courtesy of Getty Images and Hello Beautiful
Gif Courtesy of Hello Beautiful
The Pettiness Continues: Future Reportedly Countersues Ciara  was originally published on wzakcleveland.com