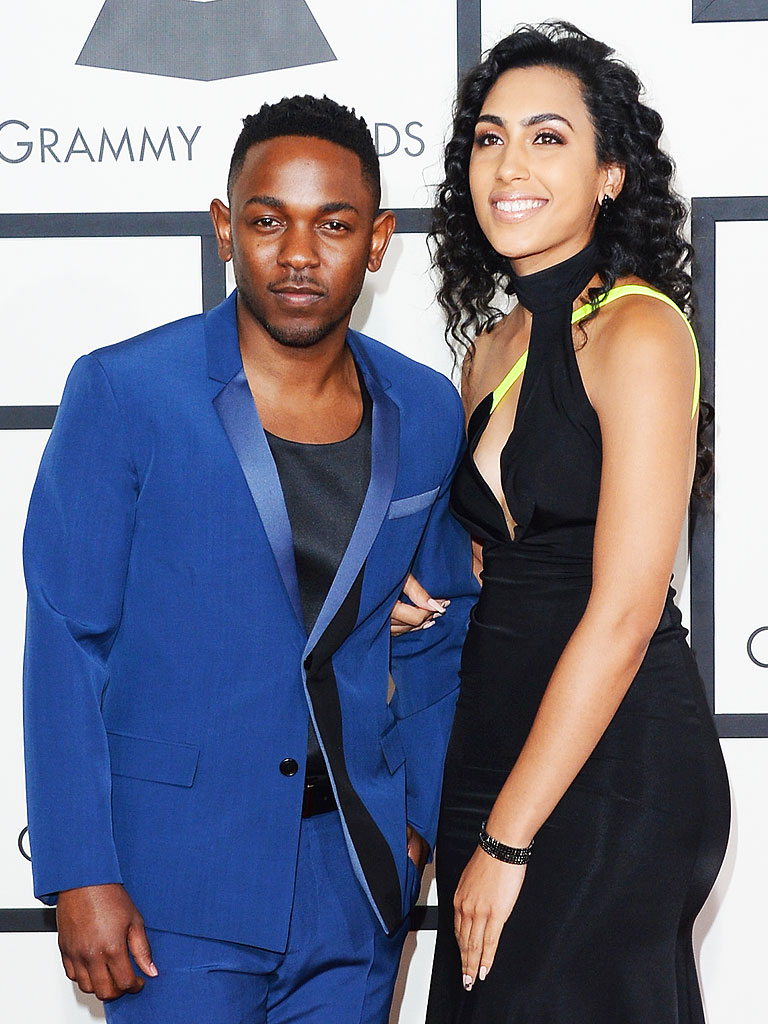 Last week, we were so happy to report that Kendrick Lamar confirmed his engagement to his high school sweetheart, Whitney Alford. However, it appears that not everyone was pleased with the big news.
Over the weekend, self-proclaimed Dark Skin Activist Rashida Strober took to Facebook to call out the "Complexion" rapper over his wife-to-be's appearance. According to Strober and many of her supporters, Kendrick is a hypocrite.
"Well, well, well would you looky here," Strober wrote. "ANOTHER FAKE CONSCIOUS MUTHER F-KER EXPOSED. I will never support him nor his music with one dime of my money and encourage all dark skinned women not to either!"
The post spread quickly, with many cheering Strober on for slamming Kendrick. Others, however, didn't share her sentiments.
READ MORE: MadameNoire.com
Article Courtesy of Madame Noire
First Picture Courtesy of Getty Images
Activist Angry Over Kendrick Lamar's Engagement to a Light-Skinned Woman  was originally published on wzakcleveland.com